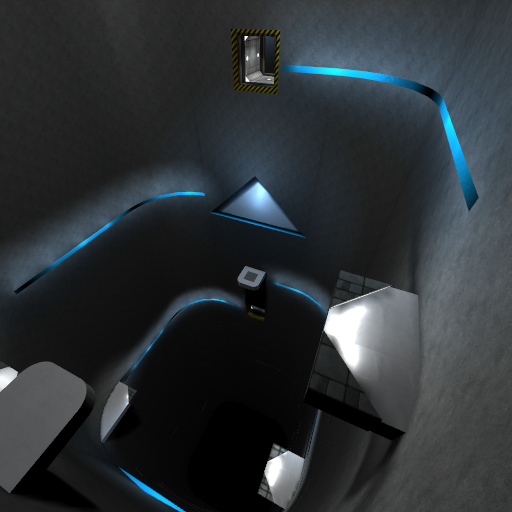 Information
|   |   |
| --- | --- |
| Name | Absorption |
| Author | Unnamed |
| Filename | absorption |
| Release Date | ????-??-?? |
| Difficulty | Easy to moderate |
| Theme | Futuristic |
| Environmental Features | N/A |
| Day/Night | ✔/✖ |
| Checkpoints | 8 |
| Recorded Routes | 2 |
| Lights | 198 |
| Entities | 1356 |
| Vertices | ~210 000 |
| Triangles | ~114 000 |
| Turrets (onslaught) | 0 |
| Recommend Modes | Race |
Review
A stylish map with large curved walls and plenty of open room for freestyle running. Which means that there are several shortcuts to explore.
Notes & Strategies
The floor in the first room has a special surface pattern that slows you down, so jump and boost to get moving.
Inspect your environment and be creative. You may find alternate and faster routes.